Baker trip up north: Round 2
My parents, MIL and FIL, recently came up to visit us in the D. We had tons of fun with them - they took us on our first trip up to Mackinac Island. If you have not been to Mackinac before, it is a totally different experience. No automobiles are allowed on the island (except for emergency vehicles), so everything is horse-drawn. We took a great tour through the state park, learning that picking even 1 blade of grass will cost you $50. Communists. But everything was really beautiful there, especially the Arch Rock. We walked around to a bunch of places and even toured the Grand Hotel, which is insanely huge. It has the largest front porch in the US, and we took some time to relax on it in some old-school rocking chairs. It was a very relaxing experience. We ate at a great restaurant (the name escapes me) and got some famous Mackinac fudge. The night before we left, we ate at a restaurant with an actual Caboose for a salad bar - it was sweet! (Elaine ate a lot of fish on the trip to Mackinac, which I am very happy about). On our way out of town, we also stopped at a decomissioned light house, which was really cool. We got to tour the museum as well as the living areas of the light house - we even got to go up the tower and look out!
Mackinac Bridge, as seen from Mackinaw City.
The front porch of the Grand Hotel.
Three Bakers in a horse-drawn cab.
Horse butt!
The arch rock at Mackinac.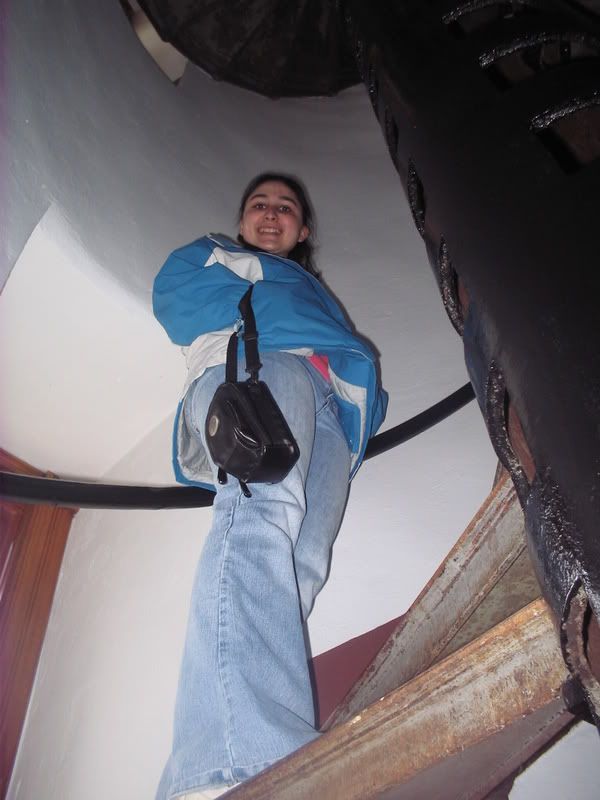 Going up the tower at the light house. Isn't she cute?
Get a hold of yourself, FIL!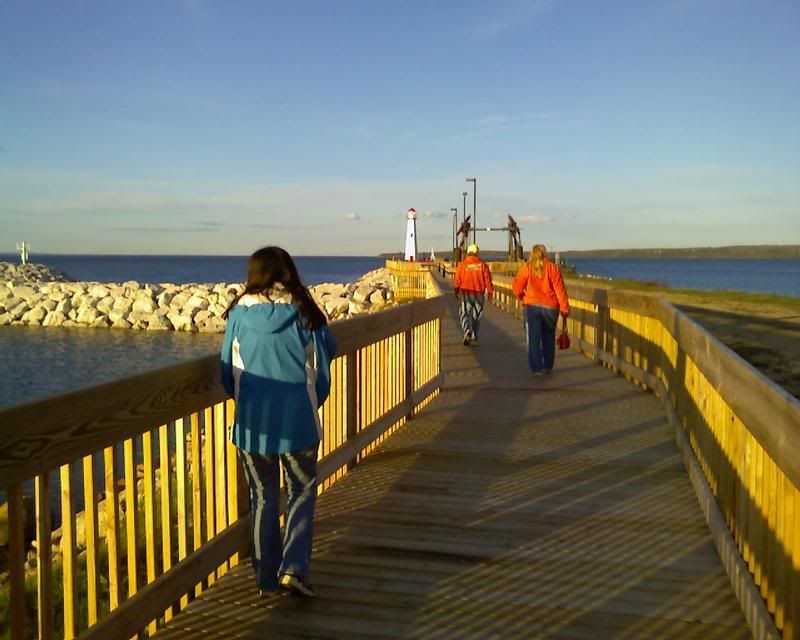 Walking out on an old dock behind the Caboose restaurant. There is an old railroad car loading dock to the right.
We also got to visit Greenfield Village and the Henry Ford Museum with the 'Rents again, which is always a lot of fun. MIL and FIL took a day trip to Frankenmouth, which holds the record for the largest Christmas store in the world. Those of you who know MIL can imagine how fun that day was for them... They also were able to drive up to see some friends in Canadia (pronounced "cuh-nade-eeh-uh") that they had met previously on a cruise. They reportedly had a good time.
Checking out a Model T being disassembled (for real) at the Henry Ford.
I don't know what this was about.
We sneaked up on MIL and FIL after abandoning them at Greenfield village.
As is customary, we were able to dine at some new restaurants. We now have a new favorite burger joint - Crazy Jim's Blimpy Burger in Ann Arbor! Ordering our meals was a radical experience, especially when I got yelled at for not having a tray. The food was totally awesome, and we have gone back once since then - it is still awesome. We also ate at Buddy's Pizza (Michigans' best pizza 2 years in a row) and Manuel's Taco Hut.
Chowing down on some Blimpy Burger.
The Quint - now THAT is a burger.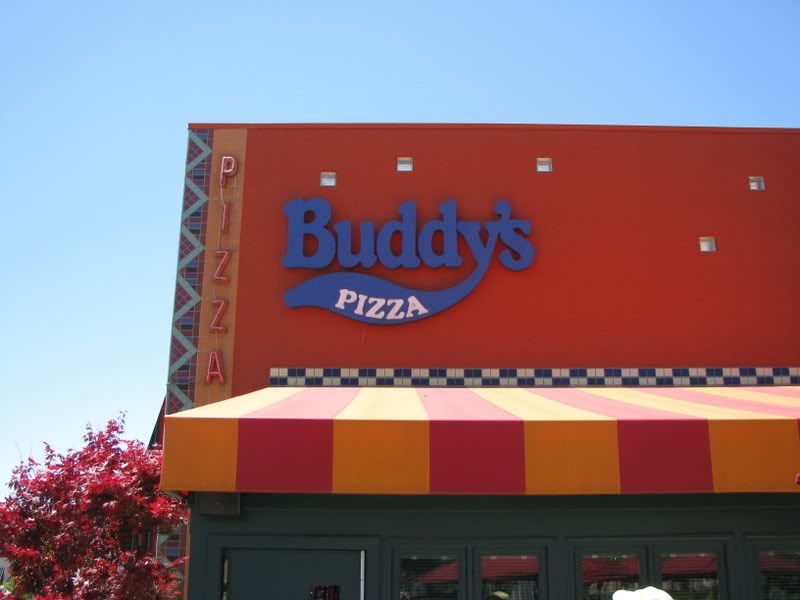 Buddy's Pizza
Don't ask me who was taking this, but I'm glad they gave me back my camera.
I don't even know what to say.